My head is still reeling from information overload at VOICE 2010. I promise to filter those thoughts soon and share them with you. Until then, here are a select few photos from the event.
This is the great Bob Souer. I look forward to reading his blog each day, so it was nice to meet him in person. A genuinely nice guy who I really respect.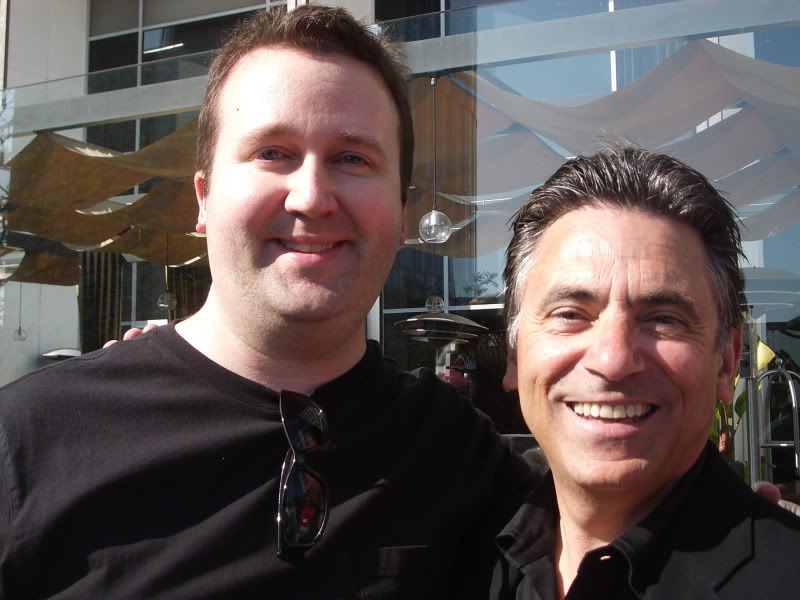 Mr. Joe Cipriano. A rock-star in the TV Promo business. Trust me, you know his voice. Great guy!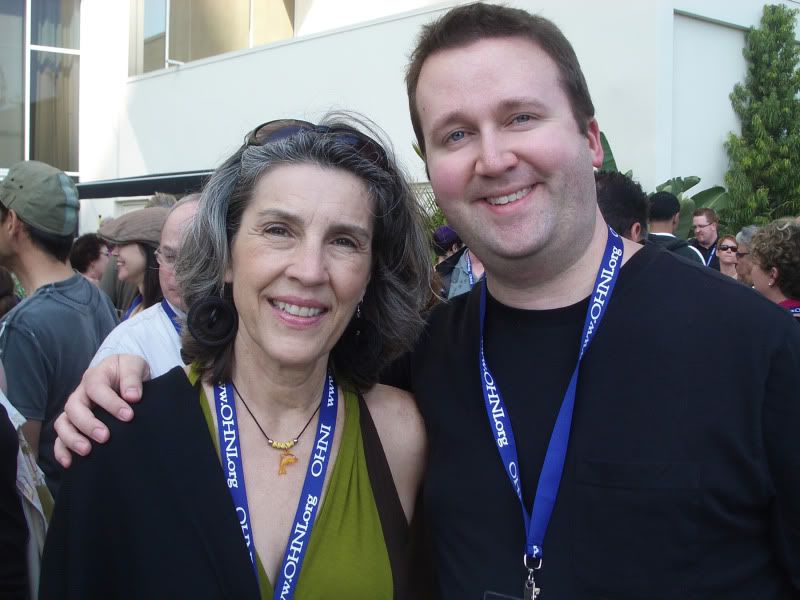 Connie Terwilliger plays secretary to the Pointy-haired-Boss in the Dilbert webisodes. Although our characters get plenty of face-time together, this was the first time Connie and I had met. She called VOICE 2010 "a fire-hose of information!" And it was.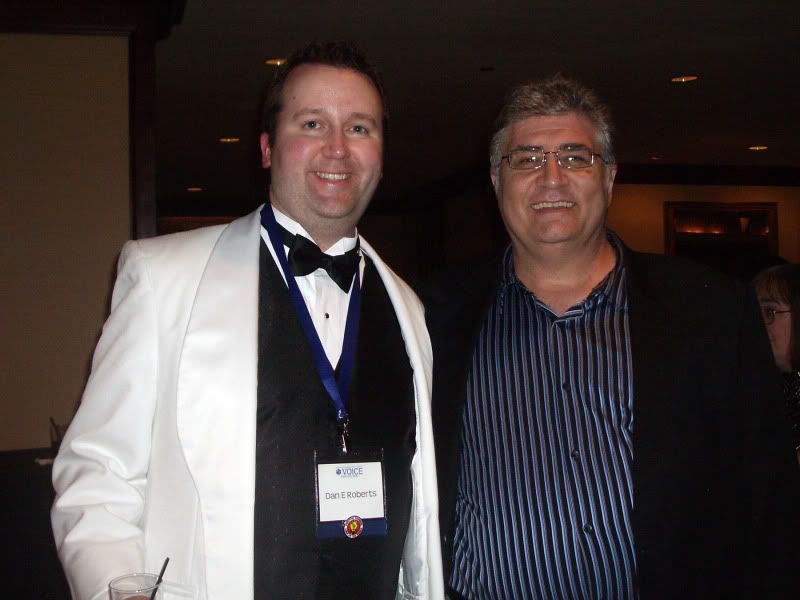 Brilliant voice-actor and impressionist Maurice LaMarche (the Brains of Pinky and the Brain, also stars in Futurama). Maurice said that hearing your voice come out of an animated character is the closest thing we have to magic. I think he has something there.
Rob Paulsen (Pinky from Pinky and the Brain, Yakko Warner from Animaniacs). It was a thrill to hear him sing the 'Countries of the World' song live, and hilarious to hear he and Maurice cuss in character for a moment.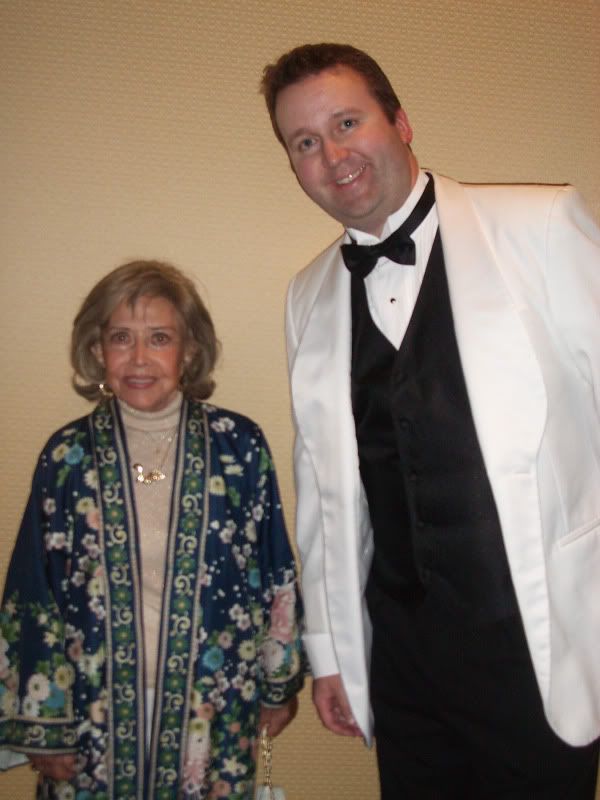 The legendary June Foray. Probably the most employed voice-actress of all time! She was Rocky the Flying Squirrel and Natasha Badinoff on the Bullwinkle show, Nell on Dudley Do-Right, Witch Hazel on Bugs Bunny, Granny on Sylvester & Tweety, Karen in the original Frosty the Snowman TV special... The list goes on and on.
I had already met this sweet woman earlier in the evening, so I wasn't prepared for the tears that fell from my eyes when she went into her Rocky the Flying Squirrel voice to tell us that she had 'just flown in from Frostbite Falls!' It was as if she had drawn a straight line from VOICE 2010 to my childhood. I won't 'out' anybody else, but I can tell you that I wasn't the only grown man in tears. What a treasure! There is a movement to get her in the new Smurfs movie (she was the voice of Jokey Smurf in the cartoons). I'll talk more about that in an upcoming blog.
As you can see, VOICE 2010 was full of star-power and high-wattage smiles. A great event that simply can't be summarized in a single blog. So tune in next time. Same Bat-time, same bat-channel. NARF!