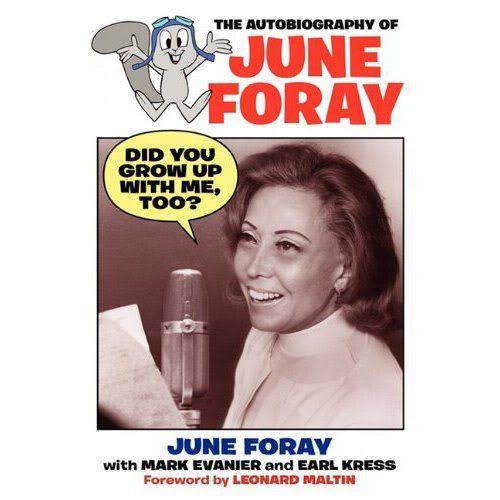 If you grew up watching cartoons, you grew up listening to June Foray. When I was a kid, I would get up at o'dark-thirty each weekday morning to watch Rocky & Bullwinkle before school. For the uninitiated, June was both Rocky the Flying Squirrel and femme fatale Natasha.
June was also
a big part of my Saturday mornings, playing Witch Hazel in several Bugs Bunny shorts (that laugh!) and originating the role of Jokey Smurf. Her
filmography
is longer than President Obama's recent health-care bill and far more entertaining! She is 93 years old, sharp as a tac, and still landing roles in film and television animation.
On the subject of Smurfs, a new live-action feature film is being shot as I write this. It has a terrific cast, including Hank Azaria as Gargamel, and Paul 'Pee Wee Herman' Reubens as Jokey Smurf. What it doesn't have is legendary voice-actress June Foray!
So on the final night of the spectacular Voice 2010 conference in Los Angeles, June's close friend
Bob Bergen
made a plea to the audience: 'let's do a Betty White for June and get her in the new Smurfs movie!' Bob was referring to the Facebook campaign that landed the lovable Betty White the hosting gig for an episode of Saturday Night Live. 'Surely we can do something similar for June,' he said. Voice-actor Dave Courvosier picked up the gauntlet, and created a page called
"Smurf Justice for June Foray"
which is now waiting for your vote on Facebook. Just click 'like' and your ballot is cast. But you can do more…
Share the page with your friends. Encourage them to share it. Blog about the campaign for June. Share YouTube clips of June's cartoons, along with a link to the 'Smurf Justice' page. Keep the campaign alive! In radio,
it takes at least three impressions for most people to even hear the conversation
, so don't assume that sharing it once is enough to reach all of your friends.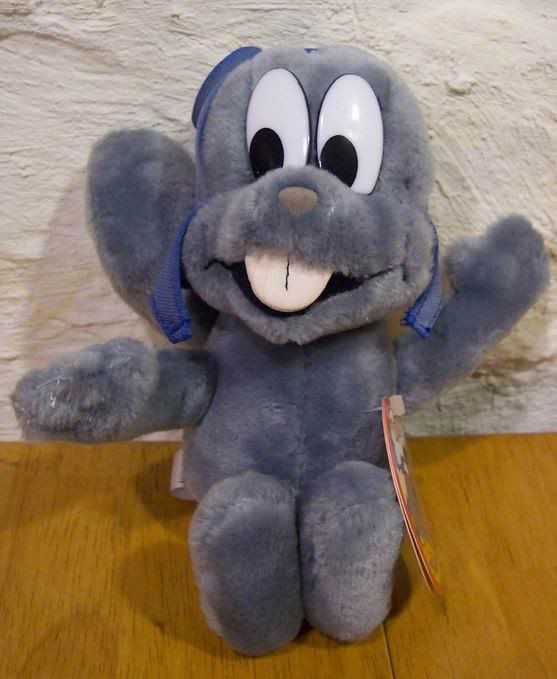 This is a chance to give back to the aunt you never knew you had; the one that woke you up with a smile each morning. And maybe, if you had a Rocky the Squirrel stuffed animal, she tucked you in at night too.